Selling Agreement
With the exception of two states requiring pre-appointment (PA & MT), we will process new business on a "just-in-time" basis. Please ensure that contracting is submitted prior to completing a client application. If we receive contracting after an application is submitted, the application will be delayed. TriVysta Agent Training must be completed before a client application is dated. Please click here for TriVysta Agent Training.
To complete your selling agreement online click here
To complete your selling agreement on paper click here
Application Kits
To download an application kit, please click here
Product Highlights
A single premium, deferred, fixed indexed annuity. We will accept additional premiums at any time during the first contract year. All premiums after the initial premium must first be allocated to the 1-year fixed interest strategy. At the end of the first year contract year, amounts in that strategy may be reallocated to other available strategies.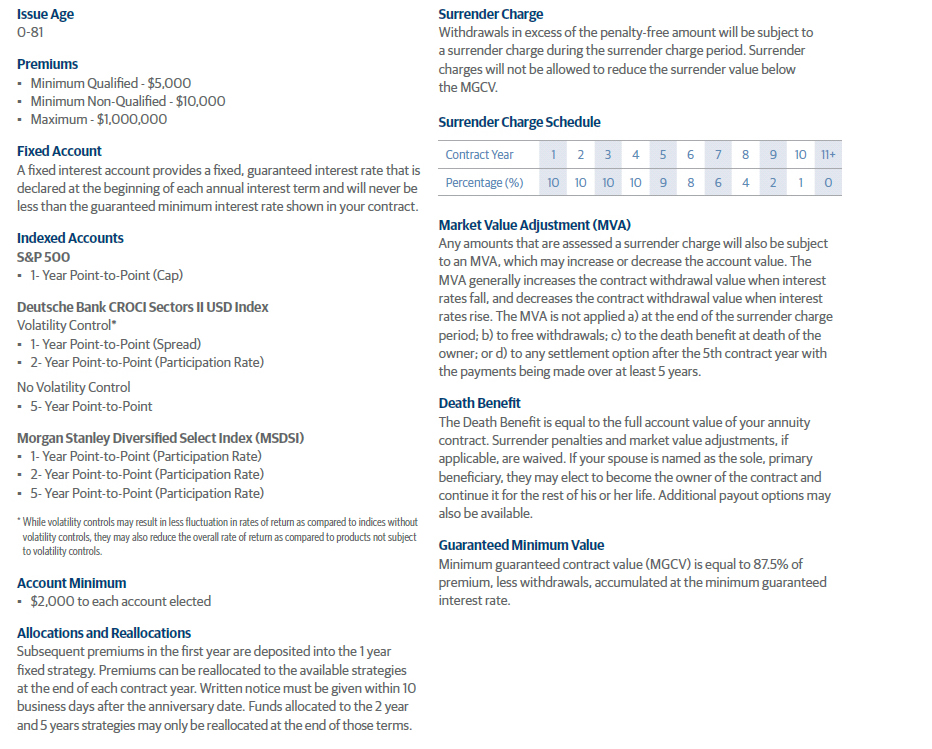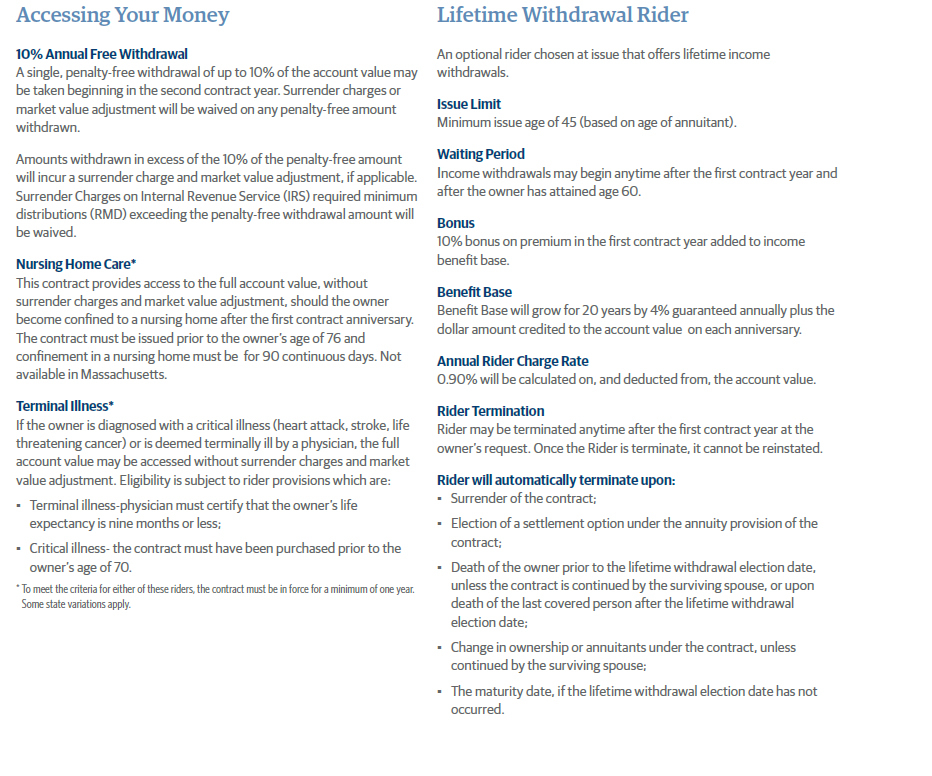 Lite States Click here for product highlights in AK, CA, DE, MN, MO, MS, OH, OK, OR, PA, SC, TX, UT, WA.